Negotiation • Transactions • Mediation • Results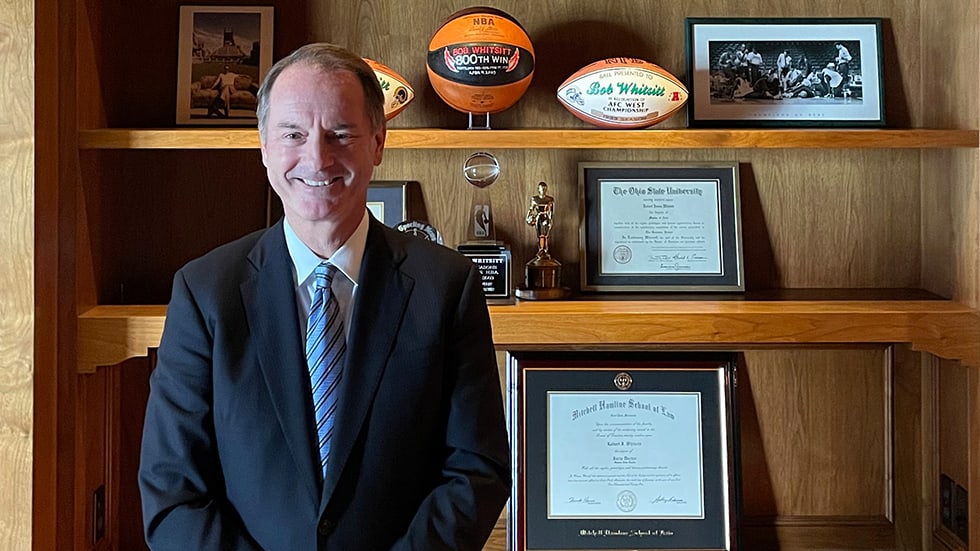 Whitsitt Law PLLC has vast experience in business and each client's case is important to us. An initial consultation is at no charge, so we invite you to talk with Bob to discuss your issues. Areas of practice include:
Negotiation
Bob Whitsitt has negotiated over 1,000 contracts with professional athletes, coaches, agents, business executives, employees, advertisers, public officials, sports team owners, and others. Whitsitt Law PLLC will represent clients throughout any issue including negotiations, drafting and contract executions.
Transactions
Whitsitt Law offers services in a variety of transactional activities which include: Non-Disclosure Agreements; Non-Compete Agreements; Employment Agreements; Personal Contracts, and Business Consultation & Strategies.
Mediation
This dispute resolution process can save people the substantial financial and emotional cost of litigation. In addition, mediation allows you to control the outcome rather than having a judge render a decision which satisfies neither party.
Education
Juris Doctorate, Mitchell Hamline School of Law, magna cum laude.
Master of Arts in Sports Administration, The Ohio State University.
Bachelor of Science, University of Wisconsin- Stevens Point.
Awards
In law school Bob earned CALI Awards for Excellence, recognizing the highest grade in the class, for his courses in Transactions & Settlements and Deals & Disputes.
Bar Admission
Washington
Memberships
American Bar Association
Washington State Bar Association
King County Bar Association
Young Presidents' Organization
Site Disclaimer
This web site and its content have been made available to the general public for informational purposes only. The information you obtain at this site is not, nor is it intended to be, legal advice. We invite you to contact us but contacting us does not create an attorney-client relationship. An attorney-client relationship can be established with our firm only after an initial consultation and execution of a written services agreement that sets forth the terms of our representation. Any information you convey to us by email or phone prior to becoming our client is not protected by the attorney-client privilege.